The more I'm thinking on blogging business, the more I understand that link building is everything, ya'all guys and old-school gurus can say – "content is the king" but it's not. The web is tremendously big, enormously. Considering that – Google and other search engines do not pay attention to your actual content, it can be the greatest post ever, but who would read it, if no one seeing your website?
If you have started a blog – the first thing you should care about – is where you can get traffic. The passive posting gets you nowhere, I know this for sure – I've started this journey 2 weeks ago, and guess what? I have 1 visitor approximately. My website has no links from external sources and its not even searchable from SERP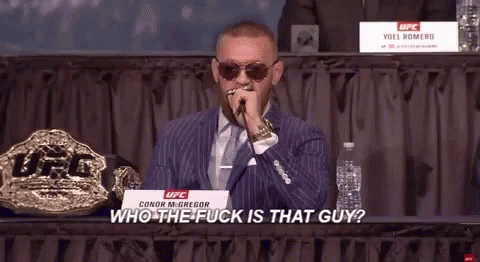 So the Key for blogging – you should leave links everywhere you can and on top of that – links' quality. The bigger DA and MOZ rank those websites have – the better for your blog.
But who wants to "advertise" the no-name blog? NO ONE!
The conclusion:
YOU NEED A LOT OF MONEY TO BUY HIGH-QUALITY BACKLINKS TO YOUR WEBSITE, anyone who told you vice-versa is just a fat troll or might be an old-school guru(blogger or website entrepreneur that started his own journey in the 2010s or even earlier)
But you know what? I'm your bro, the man who will not give up on his comrades, I will start from the very bottom and show you where I'm getting the links and how I am doing it, how much it cost.
[yop_poll id="2″]
Notes to myself:
Try with easy ones – post good content to my blog first, then post quality answers on quora and do a group repost to Facebook groups.
Create a Pinterest table(not sure about the content concept)
Post on medium(who knows?)
You guys don't wanna know this, but my main goal right now – is to get a 1 dollar of the revenue, right now I'm on -5USD(many thanks for Vultr VPS, it cost cheap)
Quick VULTR VPS disclaimer:

Powerful and probably most recognizable VPS hosting, one of the best solutions for your wordpress blog. If you need a good stable hosting for your website, vultr is the thing, here is my refferal link https://www.vultr.com/?ref=8382325-6G , if you proceed to register as my partner you will get 100$ to test VULTR platform and I will get a little bonus from vultr, so its a win-win situation. I'm recommending VULTR not only because I need referrals for my affiliate business, but because I'm using VULTR services for more than 7 years now and they get better and better with time, their prices starting low from 2,5$ per month(and its really 2,5$/mo, you dont need to buy a multiple years deals, simple as that).
things to do:
change the "bio" information on my blog
touch WordPress design(colors)
edit sidebar on the right